-
The ipTrade T3 Turret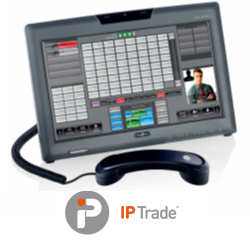 The 15" T3 turret has been developed for users who require more real estate to display lines, speed-dials, private wires,
speaker's, video conferencing –telepresence, video etc.
It provides a compact and powerful touch screen solution enabling users to tailor the display to meet their own individual needs.  Users can simply increase the speakers or line displays at the desk enabling a rapid response to changing market conditions.